10 Fad Diets of the Last 10 Years
The Master Cleanse
While I had plenty of research on what their customers and partners were thinking and doing, it was clear that an objective analysis would be difficult without direct input from the vendors. CALM has the potential to really change the game for SAP, particularly as it labors to integrate and synchronize the plethora of cloud properties it has acquired over the years, and overcome the partner ecosystem problem that bedevils the entire enterprise cloud market. Which is of course, the wrong question to ask: It excluded bananas, avocados, and pancakes, however. Filipinos drank Pepsi "with every meal and snack" and hoarded the possibly precious bottle caps.
COLLECTIONS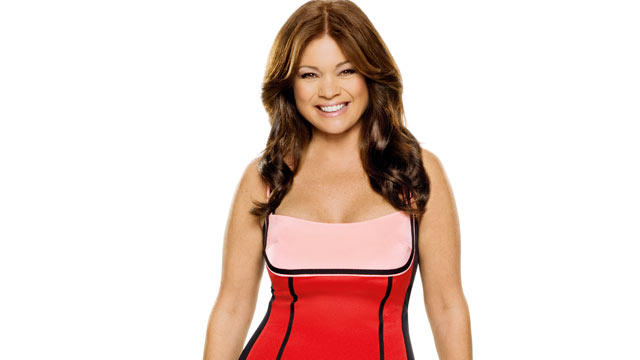 You can also subscribe without commenting. Subscribe me to your mailing list. Leave a Comment Cancel reply Your email address will not be published. Sign Up For Our Newsletter Expert admissions advice and the latest news on top business schools delivered straight to your inbox.
Please send me the Clear Admit Newsletter as well as information from Clear Admit on schools, employers and partners that may be of interest to me. Fridays from the Frontline: Applied at Yale SOM via portal. Applied at Harvard Business School via portal.
View or Submit Results. Scientists now say that cellphone radiation could increase the risk of certain types of brain cancers, Time. Bowel irregularity can add inches to your waistline and cause discomfort. Find out what causes constipation and how to relieve it. Pasta bows taste deliciously different when combined with an exotic dressing of fish sauce, fresh red chili and rice vinegar in a moist Asian-style chicken and pasta salad.
Fresh crunchy vegetables complete this well-balanced main-course dish. Cellphones classified as "possibly carcinogenic". Asian-Style Chicken and Pasta Salad. Please support this website by adding us to your whitelist in your ad blocker. Unlike the on-premise perpetual license world, where vendors got paid for the full value of the contract pretty much up-front, in the cloud world the vendor needs many years of subscription payments to earn the full value of the contract — five on average.
The other problem with the renewal game is the problem of where that mediocre implementation is supposed to live. Can this mess be fixed? But not hard enough. Too much control is given to the SI partner as well as the project manager on the job.
And these two very powerful stakeholders generally feel compelled to scupper any attempt to have real transparency and accountability for the success of these projects. I keep hoping they will ride to the rescue of their own projects — you think it would be obvious, as of course they have the most at stake. Meanwhile, someone, usually the SI, has made a killing, literally. Take the ongoing disaster at the municipality of Anchorage, Alaska. Despite the clear evidence that the SIs, and Anchorage, were truly at fault — SAP has been on site for two years trying to clean up the mess — SAP is left holding the bag.
The Anchorage project is an on-premise project. In the cloud, this deal could have unfolded very differently. And, boy would a little haircut have been in order in Alaska: But the culture of mediocrity is a genuine threat to the financial aspirations of vendors trying to sop up as much of the cloud burst now taking place in the market as possible. Winning deals used to be the only metric that counted. Now a vendor has to win a deal and then keeping winning over the customer — again and again and again.
I know that no CIO who shows up in the morning looking for an IT project to screw up, nor does anyone who works for her. Any yet here we are, in , still dancing the dance of mediocrity and failure. That means a major culture change, and the implementation of quality tools like ProQ.
Their partners, the vendors, could also stand to get serious about the problem and start pursuing a culture change that helps protect both their brand and, in the age of renewals, their bottom line as well. And despite the fact that really smart people like Ray Kurzweil are convinced the singularity will take place in our lifetimes, I have to disagree. And this false quest continues, as far as I can tell, in the current frenzy about AI.
One of the best ways to understand what little we know about human intelligence is to look at how humans understand animal intelligence. The quick answer to whether we grok animal intelligence is found in the title of a very engaging book by an eminent primatologist and cognitive scientist, Frans de Waal: In posing this as a question, you can tell that de Waal plans to answer it in the negative.
Which is of course, the wrong question to ask: The reverse is certainly true. Humans suck at recognizing non-human faces: In other words, they can make a tool that manipulates another tool in order to accomplish a particular task, usually involving acquiring food. It turns out crows can do this better than monkeys, which are capable of tool use but are not so good at understanding that meta-tool use involves a sequence of actions that start with finding the meta-tool and then using it to manipulate the original tool in order to get the object.
Corvids, by this important measure of intelligence, are smarter than monkeys. And both species, by the meta-tool use standard, are much smarter than human children, which can start using tools at months, but need several more years to master meta-tool use. I can go on and on. It turns out that trees of different species cooperate to share resources — water, nutrients, and even access to sunlight — amongst one another in order to maintain the collective health of the forest.
This notion of altruism — yet another form of intelligence that was once the exclusive domain of humans — is mediated by a third party, a ubiquitous fungus called Rhizopogon.
The filaments produced by this truffle-like fungus permeate the root structures of the forest trees, and become the conduits of the nutrients and water that are shared by the trees. Wohlleben — and the author of the article above — describe what is clearly altruistic, collaborative behavior on the part of different species of trees in order to reach common goals, like closing a hole in the forest canopy that can dry out the forest floor and lead to the invasion of parasites and plants that could endanger the existing trees.
Altruism is a clear sign of intelligence — it takes varying degrees of planning, foresight, self-awareness, and inference to do it right — and either the forest is able to mechanistically respond to threats or it does so through some form of intelligence.
Even more interesting is the visualization of this network: Assuming there is intelligence driving our network of the corporate world, can we surmise that there is a form of intelligence at work in the forest? And if we do, where does the intelligence come from in the forest network, which is referred to, tongue in cheek, by researchers as the wood wide web? Is it in the trees? Many scientists, philosophers, and ethologists are tempted to assume that this wood wide web must be mediated by a mechanism of chemical imbalances, osmosis, and other non-intelligent forces.
Considering how literally every passing year brings us more and greater revelations about how non-human intelligence is encroaching on our sacred perception of an anthropocentric world of human masters and animal automatons, we should try to apply a little skepticism about what the advent of so-called artificial intelligence is really about. Not until we understand what human intelligence really is. This is why I take great comfort in the response by the most intelligent Grady Booch when I asked him about the singularity on stage last year.
I kind of like that idea, it gives me hope for the human race. One example of this machine that is supposed to be smarter than humans is that it successfully scanned an entry in Wikipedia on Dr. Who and then correctly identified a discrete piece of information from the article, in one example the name of Dr.
In no way does this justify the breathlessly hyperbolic tone of the headline. The reason such headlines exist is precisely because we hardly know what human intelligence really is, and so we mistake gimmicky behavior on the part of a machine as a sign of superior intelligence. Having a machine best a human at chess or the game of Go sounds impressive, and it is on a certain level.
Should we assume that the chimp is more intelligent than the human? And is winning at Go more impressive than the dog that, running at full tilt across broken ground, calculates the precise speed and trajectory of a ball and leaps at the precise moment to catch it in its mouth, and then nails a perfect four point landing?
It takes some seriously furry calculus to pull that trick off. The scene, though apocryphal, signifies the moment when human intelligence evolved to where it could model something that every spit-covered tennis ball-loving dog does as a matter of course. So what is intelligence? What I do know is that we really need to dial back on what we think so-called AI can do. I like the conceptualization that my friend Trevor Miles, the resident deep thinker at supply chain software vendor Kinaxis, uses for AI.
Nor is it necessary to even think in those terms. If all we do is remove the robot from the human and reduce the drudgery and risk of error that comes with trying to handle too much information to quickly, it will be a huge win. We now know better. This was the reaction when Sarah Franklin, who heads developer relations at Salesforce. Her applause was well-earned — Trailhead has emerged as the most energetic and engaged community of developers in the enterprise software space, particularly among Salesforce.
But being first in energy, enthusiasm, and even hyperbole — Salesforce. What all this enthusiasm and interest in Trailhead has exposed is a fundamental weakness in the overall Salesforce.
Or Trailhead and its Trailblazers will be relegated to enabling a mere slice of the vast innovation potential that exists in the enterprise. The problem of who develops innovation is part of the industry-wide shift to using technologies such as AI, ML, and IoT — though these three technologies are really proxies for all the coming net-new innovation in the enterprise.
These experts are gravitating to a combination of design thinking workshops and citizen-developer tools as a way of embodying innovation in new apps: Pretty much everything I see that is transformational is coming from this grass-roots effort inside the enterprise.
You also need a decent and always growing innovation platform, and Einstein is arguably as good or better than most. And you need access to existing data and business processes that, at a minimum, can be used as a starting point for building new killer apps and processes.
Derivative and additive are perhaps the best way to describe many of the newly emergent apps coming out of digital transformation efforts: Very little transformation starts from a truly blank slate. And this is where being the best CRM platform in the industry — a point co-founder Parker Harris insists on being one of the polestars of the company — and having the best engagement model for CRM developers, starts to fall short.
The seeds of digital transformation have to come from across the enterprise, and the resulting apps will span the enterprise as well.
One of the most basic starting points for digital transformation is the breaking down of functional silos and the creation of cross-enterprise capabilities, and that means no single line of business will be in the lead all the time.
That transformation will need input and support from experts in those LOBs, not Salesforce. To be fair, not all Trailhead developers are Salesforce admins, and not all developers look to Trailhead for guidance and inspiration. Heroku, a Salesforce platform, is used by a lot of startups and developer groups for building innovative apps that have nothing to do with CRM, and the company is increasingly opening up Trailhead and other developer resources to embrace the professional developer class.
Remember that account control is a myth across the enterprise software market. Virtually all medium to large-size enterprises have multiple enterprise software systems — the overlap between Salesforce. And they increasingly have multiple platforms as well, including Azure, AWS, Google Cloud Platform, and others that are also competing for the hearts and minds of developers.
To be fair, the problem of enticing and connecting with future digital transformation developers is shared equally by Salesforce. As proof of how no one has a lock on innovation, I have seen the same elevator company logo on presentations about distinct digital transformation apps from both SAP and Microsoft. Different parts of the company follow different polestars and therefore use different technologies to advance them towards their innovation goals. Only their vendor will care… And the IT department, which has to make sure the new app makes technical sense and may try to influence this choice, though their influence will be limited.
There are some partners that can help — FinancialForce is a good example of an LOB-focused product set that can help Trailhead and Einstein reach other LOBs, like finance and professional services. Assuming Salesforce can prove its mettle in non-CRM lines of business, this will be a credible first step towards a broader developer base.
The company could also buy its way into other LOBs, though the existing candidates that could make a difference are becoming increasingly hard to find. Or it could make a more concerted push to build use cases for its platform outside CRM, and try to show by example why a new warehouse management system should be built on a Salesforce platform, instead of something else.
The universe of potential transformative apps and processes that touch CRM is huge, but it would only be huge enough if Salesforce. It would be a shame to see the best developer engagement program in the industry hit this kind of wall, but without some effort to be more than just the best CRM platform in the industry, I believe it will.
Sarah Franklin will probably still get the applause, and the job creation stats for Trailhead will probably still be impressive, and the examples of how CRM can be extended using AI, ML, and IoT will grow at a decent pace. Or settle for less. And SAP is complicit, unfortunately, in this ongoing train wreck. The platform to do the work exists in the form of SAP Cloud Platform, but that today mostly defines the starting line for the majority of the integration scenarios that SAP is basing its future on.
How hard that is for SAP to execute, and for its partners to implement see above is not being discussed as openly with customers as it should be. SAP apparently has trouble moving beyond a fantasy world where the majority of its customers are just waiting for an excuse to rip and replace their multi-cloud, multiplatform infrastructures with wall-to-wall SAP.
But none of this is going to actually make that fantasy come true: Bill McDermott made one tiny-teeny comment about integrating with non-SAP apps, but this has to be shouted to the rooftops, not buried as a single line in a minute keynote. SAP knows how to do customer centric policy in a way that no other vendor does, and the company needs to extend that know-how as broadly as possible. The process SAP put in place to turn around the indirect licensing disaster should be a model for tackling other sticky problems — such as pretty much everything I mentioned above.
Other than that, piece of cake…. The braggadocio that accompanied the announcement, particularly the bit about overtaking Salesforce. This is a one-deal-at-a-time rebuilding opportunity. Once the product vision is proven SAP can start talking about the damage it hopes to do to Salesforce. That credibility will have to be earned the hard way. This is another area where SAP will have to work hard to make amends for a previous product — APO — that drove customers away.
The Data Hub approach — leave the data where it is, and access it as needed — is the right way to go for a heterogeneous customer base. All that nonsense about multi-million dollar corporate initiatives running on wall to wall Leonardo was making me itch. SAP is doing some great things with its ecosystem. The company is finally rationalizing its online stores as in plural, as in more than one is too many and putting more emphasis on developers, ISVs, and their needs, which include revising the online experience to align it with field sales efforts, provide a fuller degree buying and deployment opportunity, and making consumability the goal.
The stage is well set for success here: